Dear Jesus
, I love the things you are showing me in my life and through my study through Paul's letter to Ephesus.
Dear Jax
, I love your puppy kisses and your quirkiness.
Dear April
, please get here already.
Dear Soldier Boy
, you make my heart go pitter patter, especially when you tell me how beautiful I look right after a date with the gym and for laughing at my deliriousness. I hope you feel better.
Dear World
, why can't we just all get along?
Dear Olivia Palermo
, you are my style icon and I wouldn't mind if my hair looked like
yours
.
Dear Green Monsters
, you are the shiz.
Dear Civil Wars
, I can't wait to get lost in your melodies tonight.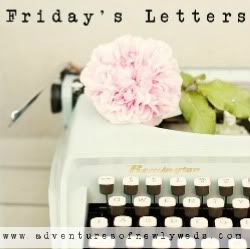 Have a lovely weekend friends.