Dear Readers, May the Fourth be With You. #starwarsday
Dear Cinco de Mayo, I can't wait to celebrate my Mexican heritage with lots of mexican food, starting with lunch today, and lot's of Corona. #vivalamexico
Dear Hawaii, I miss you. I hope I get to see you again soon.
Dear Body, get your sh*t together.
Dear Jax, you'll always be momma's favorite boy.
Dear Vodka-Soda-w/Lime, we get along great, I like you.

Dear Yogurt, I tried to incorporate you back into my diet. It did not go so well.... ya.
Dear Soldier Boy, how is it that every day we have been a part, despite missing each other ridiculously, we have grown so much closer and learned so much about each other?? I can't wait for you to get here and for the trip to NC. Me love you long time.
ps- can you sneak a 6 pack of Maui Bikini Blonde beer, please?
pps- you're hot.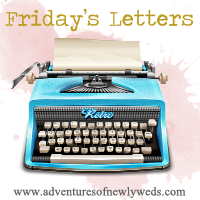 Have a wonderful Friday & weekend, friends!!!
xoxo.